I remember the days when grandma would hide a dozen easter eggs full of candy better than a girdle hides fat rolls. It took us 20 minutes to find three of them, and it was a calm, fun affair.
Then I moved to Utah.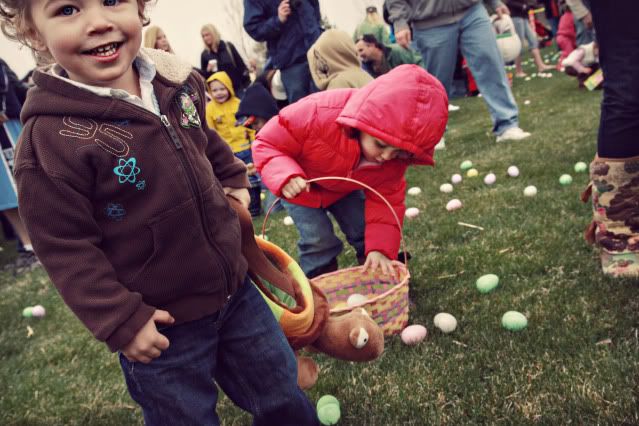 Every parent here (including me) was like Violet Beauregarde's mother in the Tim Burton version of Willy Wonka. I understand their reasoning...tough economy + loads of candy = great food storage. 1500 kids running in an open field with a plastic egg covering every square inch.
"All that for a piece of no-name taffy from Overstock.com?" Even 2-year olds know when they got jacked on the candy selection...
There was plenty of cruel pet owners as well.
Q-Bear was just as unimpressed with this Jersey cow.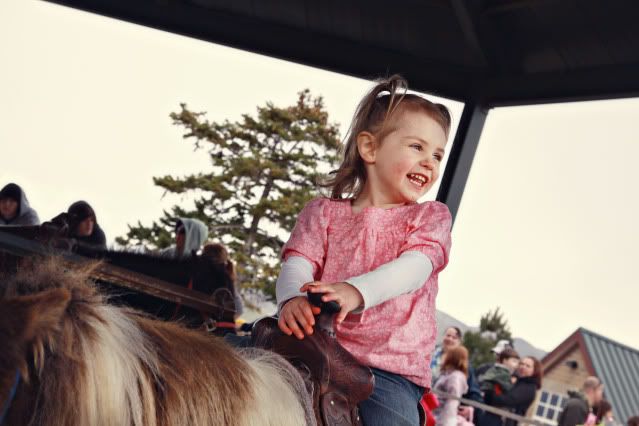 Avery's first time on a horse/something in the horse Phylum. You should've seen me trying to unlatch her kung-fu grip on the saddle. There goes my "Father-of-the-Year" nomination.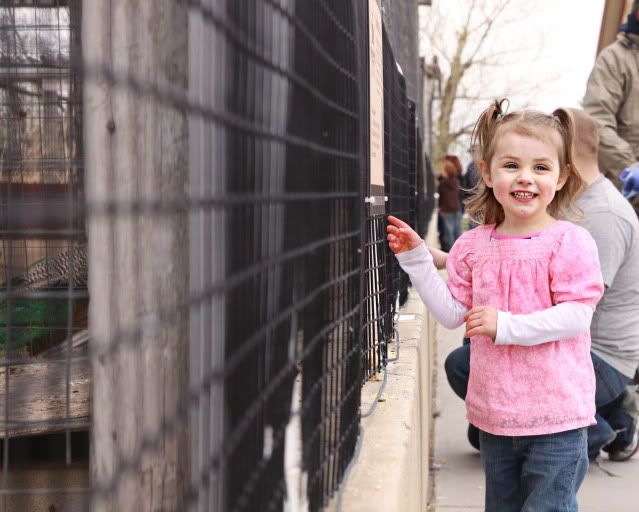 She finally saw a peacock in real life. Of course now she cries whenever she sees mommy wearing a peacock feather hair bow. Ahh...future PETA member.
How'd this get in here?
By Sunday's Egg Hunt, Avery not only had her egg tracking skills mastered, but decided to bring a little style with her. So lady-like.